A brighter smile the
easy & simple way
Mr. Bright's hydrogen peroxide free formula
whitens up to 8 shades brighter, without damaging
the tooth enamel.
A brighter smile the easy way
The best take-home formulas available, Mr. Bright is the trusted and easy way to a whiter smile.
Teeth Whitening Kits
Fast, effective and easy to use, Mr. Bright makes at home teeth whitening a breeze.
GREAT FOR YOUR SMILE
A big, bright smile speaks volumes for confidence. That's why we've given the time and attention to crafting a formula that you can feel confident in, and that you can take confidence from.

vegan friendly

hydrogen peroxide free

high quality ingredients

fluoride
free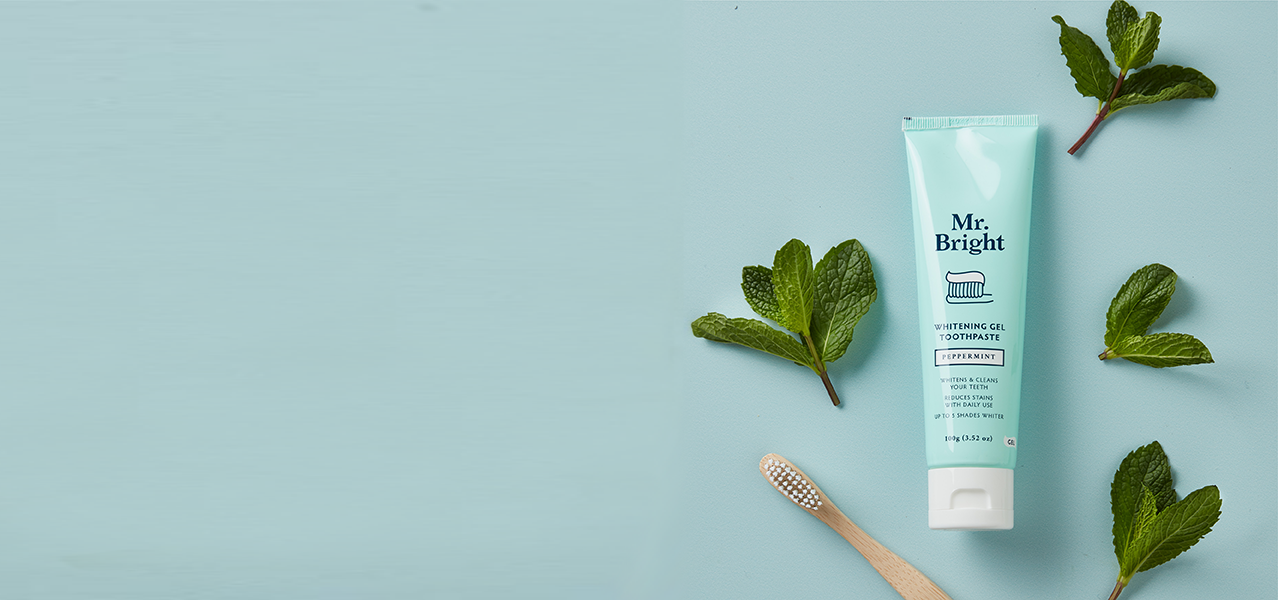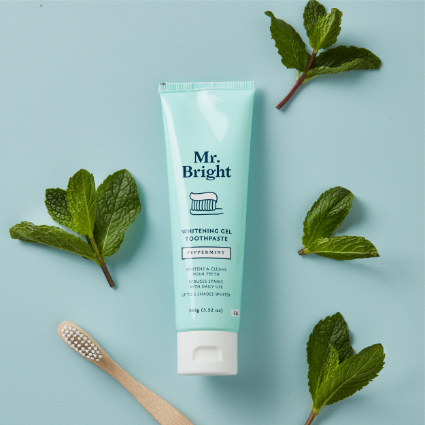 Ingredients that matter.
Mr. Bright doesn't contain hydrogen peroxide as an active ingredient. Some of the known side effects of hydrogen peroxide are chemical burns on lips, irritation of gums, and damage to tooth enamel.
As consumers grow in knowledge and health awareness, products that contain such harmful chemicals are shunned in favour for better alternatives.
By containing non-peroxide ingredients, Mr. Bright becomes safe to use, easy, risk free and still with the results you'd get from a visit to your dentist.

LED Teeth Whitening
Technology
Mr. Bright teeth whitening kits use LED technology that emits cold blue light to activate the whitening agents in our formula.
As we age, our teeth get stained from the food and drinks we consume. The LED light helps break down the compounds on the surface of your teeth, without damaging the enamel.
Shop LED Kits

Subscribe to our newsletter and save 10% on your first order.